Where and how to file a complaint or letter of concern regarding incarcerated people
This document is available here
This document is available here

This document is available here

This is a document formulated over a number of months by Kei te pai. We wanted to develop something practical for people to use after seeing the treatment of incarcerated waahine through Auckland corrections and the total inaction of Corrections minister, Kelvin Davis. It is still a work in progress, but has been formulated with love and care by Morgan Godfery

Its important to remember that waahine Maaori are the most incarcerated Indigenous women in the world.

The intention of this document is to provide a guide for protecting the rights of incarcerated people. It is a guide on how and where to make formal complaints in support of mistreated incarcerated people. It is a resource for anyone to use.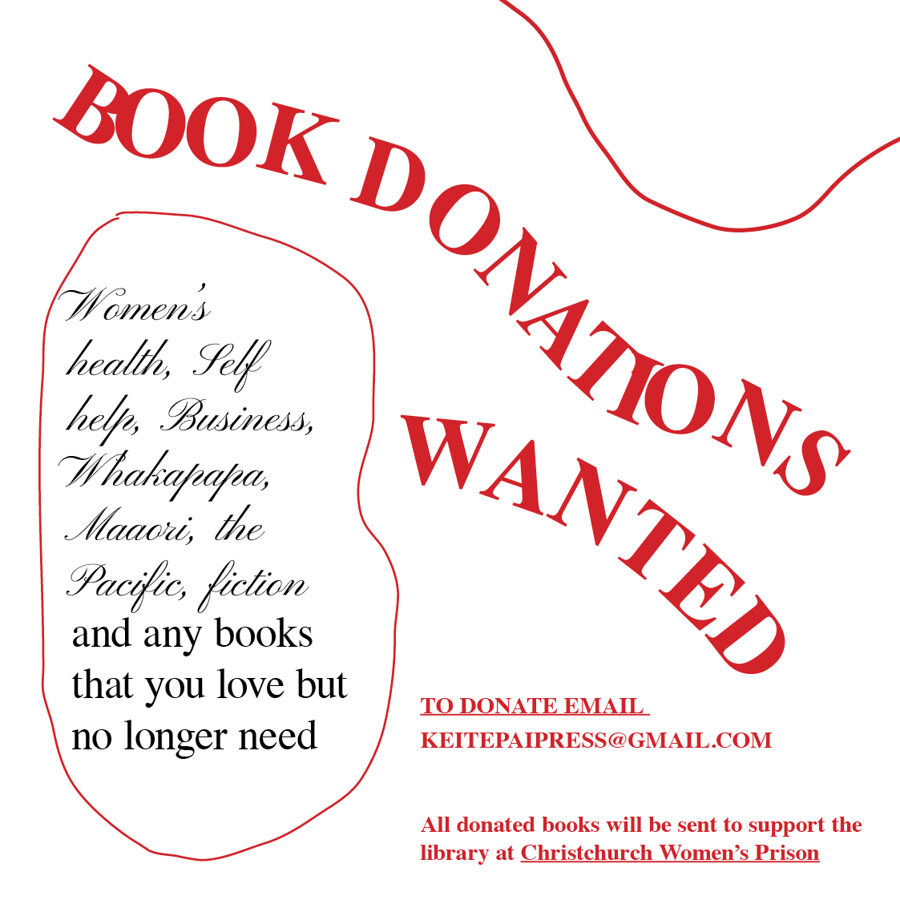 NGAA PUKAPUKA WANTED
We are still seeking donations of books, particularly around by and for Maaori and BIPOC writers, self help, women's health and fiction, specifically for the whare pukapuka in Te Ika-a-Maaui and Milton Prison.
THIS PROJECT IS ONGOING AND WE ARE ALWAYS SEEKING MORE BOOKS IN ORDER TO CONTINUOUSLY DELIVER BOOKS TO WHARE PUKAPUKA ALL OVER THE MOTU. IF YOU HAVE ANY BOOKS YOU WISH TO DONATE TO SUPPORT THE MAURI OF INCARCERATED PEOPLE
PLEASE EMAIL KEITEPAIPRESS@GMAIL.COM

Kia ora rawa atu to our friends Sam, Jamie and Hope from Strange Goods, The Physics Room and The Blue Oyster art project space.

Kia ora also to everyone who read at our READ-A-THON earlier this year and everyone who has donated so far.
Arohanui x